Energy Stewardship Online Program
Align & Thrive™
Intuition Development • Energy Medicine • Soul Goodies
Do you feel overwhelmed by other people's energies? Or the energies of the world?
Have the past couple years been rough and you're ready to feel more empowered, connected and supported?
Do you feel excited when you think about intuition, chakras, and all things energy and soul-related?
The nudge within
As a Sensitive, Empath or Lightworker you don't have to carry the burden of being sensitive to other peoples' energies anymore.
You can harness that ability and use it for good rather let it continue to weigh you down.
It's true; you are a Spiritual Being having a human experience.
I'm here to support and champion you through this transformation - on the human and spiritual levels.
Align & Thrive™ is where we not only learn spiritual concepts, but also - and more importantly - we apply, integrate and embody them. This is where the true transformation lies: embodying our human experiences for our spiritual growth.
Some signs that you're in the right place:
- You worry about others often...
- You want to lessen your anxiety...

- You can feel others' pain, hurts or emotions...
- You can't tell if what you're feeling is yours or someone else's....

- You've been to the doctor and they can't figure out what's going on with you...
- You enjoy natural and holistic approaches and are wanting to learn more about energy, chakras, self-healing, and how to connect with energy and use it to your benefit...

- You are wanting to use your sensitivity for good rather than be burdened by it...
- You know that there is something more and that everything happens for a reason but can't really figure out what it is - especially during these times now...
- You are all about empowerment, but don't really feel it when it comes to energies...

- You've been into healing for a long time, but are ready to have a comprehensive program...
- You've had a solitary practice, but are ready to connect with others and take your practice to the next level...
- You're ready to work with a mentor who has experienced these things and be a part of a community of others who get it...

- You're tired of the chaos in your life, lessons learned the hard way, and 'course corrections'...
- You really want to develop and trust your intuition...
- Someone told you about this and you're feeling excited, nervous or curious about it...
- You're a change agent and wanting to be more effective in your work…
- Energy healing is something that intregues you…
- (optional) You've taken Reiki or an energy healing modality and want to further your practice…
I want to share a huge shoutout for Ashley Koe. Last fall, I really and truly fell apart. I joked that my battery got down to 7% but I never quite went dead.
I signed up for her Align and Thrive program. We started in January, and it has truly transformed my life. I feel so strong and so clear and so inspired now. It has been such a clarifying, energizing and supportive process.
Ashley is truly a master at holding space for people to transform. Her private sessions are amazing. I always walk away with such relief and insight. I always feel loved and held and supported. Her group coaching sessions were always a joy, to be witnessed that way and to be a part of that space for other people. And her teaching is masterful as well.
- Peggy Freeh, Boulder, CO
Amazing! Completely worth the time, energy, and money. This experience will last a lifetime.
I had completed the VIP Reiki program and desired to further my personal growth.
Everything we learned was transferable and applicable to my day to day life. It allowed me to take a closer look at my life and specific areas that I was ready to grow.
My "light bulb" moment (or series of moments/learning) that all of my weird quirks, feelings, or thoughts that were hard to explain were a part of my strengths and even a means for understanding my intuition.
I have grown in my confidence and trust in myself to make decisions knowing that it will all work out for good.
"What is your favorite part of Align & Thrive™?"
Everything! But, if I must be specific, the coaching calls; it allowed us to really absorb what we were learning and how it applied.
- Jessica Hurd, Counselor, NCC, Rochester, NY
Intuition, Energy Medicine & Soul
Three parts to aligning with energy: developing a strong relationship with your intuition, learning about energy medicine (chakras, auric fields, organs and dis-eases), and learning about soul lessons, agreements and more.
Each month during this 12-week course, we focus on one of these topics through online videos, reading required books and integrating the concepts during our group coaching calls.
Connect from anywhere
Connect from anywhere = locational freedom
Whether you're half way across the world, travel a lot or just have a busy lifestyle Align & Thrive™ is an online program conveniently accessed from anywhere with internet access.
You only need a high-speed internet connection and a laptop (or computer) for the live coaching calls. You can even access the online course area from your smartphone.

Connect with your tribe from all over
Group coaching calls, live and recorded classes, and other resources are all accessible online!
There is a private Facebook group where our community goes to connect, support and champion each other.
Our global community continues to grow!
Travel & Learn
Travel to one of the most beautiful places in the US for
our 3-day Live Event happening on Week 13.*
Take in the beautiful healing energies of the Earth
while learning about Energy Healing and applying
hands-on healing techniques further cementing
the information learned online.

NOTE: This is for those who are certified in an
energy healing modality (ex. Reiki, Healing Touch,
CranioSacral, etc.)

*This is Option 2 only Coaching/instruction,
food & space are included.
Transportation and lodging are on your own.
Nourish your soul
True to our VIP nature, we include nourishing and delicious snacks and meals at our events. All of our foods provided are Gluten-free and diary free as well. We always provide vegetarian options along with accommodating food sensitivities and allergies because we know that nourishing your body helps support the integration of all the information learned during our time together.

*This is only provided in Option 2 at our 3-day Live Event.
Ready to learn more about energy and advance your spiritual development.
Build a strong relationship with your intuition, learn about energy medicine and soul goodies.
You get three weeks for integration (Weeks 4,8 & 12).
Classes and group coaching are all accessed online. So you can still join, no matter where you are in the world.
Everything in Option 1 plus…
Embrace and advance your skills for working with others. You're certified in Reiki or another energy healing modality and wanting to feel more confident from beginning to end.

Online: Classes and Group Coaching calls
In-Person: 3-day Live Event (Week 13 - May 1st-3rd, 2020).
No problem! I know that this is an investment of time, energy and finances and I do not expect you to take it lightly.
So, I am offering you a FREE 30-mins Clarity Session where you can ask me (and/or your guides) ANYTHING.
It's my intention that only those who are truly aligned with this program join.
No pressure. No sales. Just clarity from your soul's guidance.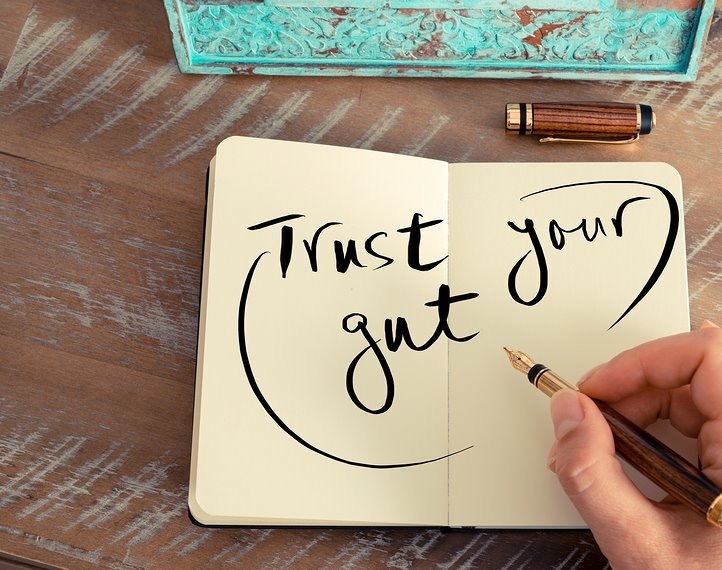 If you're sad you never got your Hogwarts letter, this is your chance to develop your magical abilities in the muggle world!
I had been feeling pulled to have more healing and fun energy in my life, and also wanted to engage in some learning that was not professional development.
It was amazing and magical. I learned to develop skills I never knew I had, began some deep healing work for myself and my soul family, and had great fun sharing the magic with my classmates.
The coaching calls are so much fun, even though some of what happens there is hard and hard work, it's beautiful to share that space with other souls on this healing path. I love the wealth of resources shared during the program. The reading list is rich with information for the program and beyond, and lifetime access to the coaching and class videos is great.

- Courtney Williams, Cool Auntie, Healer, Interpreter, Grass Valley, CA