Option 3: Full 2-year Program
January 2018 - December 2019
You're ready to live the life you've known you're meant to live.
You're ready to be supported and surrounded with all that you need to do this work.
You are ready to delve deep into the work so you can shine your light and spread healing throughout this world.
Traveling is fun and you love to go on retreats!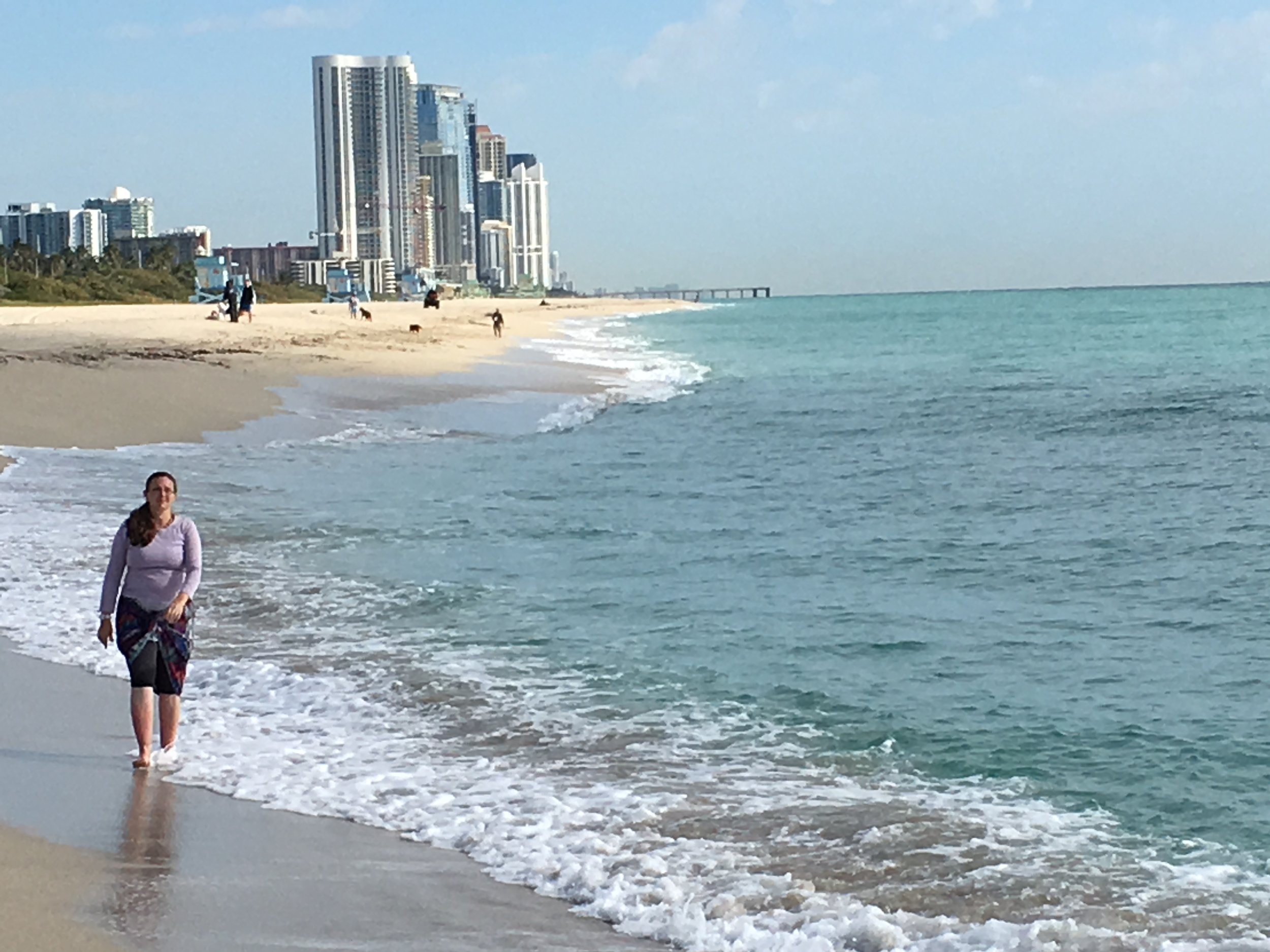 How you know this is for you:
• You know you're called to do healing work
• Ready for a formal practice + training to go with it
• Know that you can't and don't want to do this on your own - it's time to connect with your tribe
• Love to travel + learn (and get to write it off as a business expense)
• Willing to stretch your comfort zone
• Love energy work - but not feeling super confident
• Looking for support, encouragement and various approaches to create the life and business of your soul's calling
• Passionate about social justice
• Willing and open to let go of things no longer serving you and try new things
• Want to intentionally combine Spirit + Business
• Looking for someone who has experience in multiple approaches with a healing business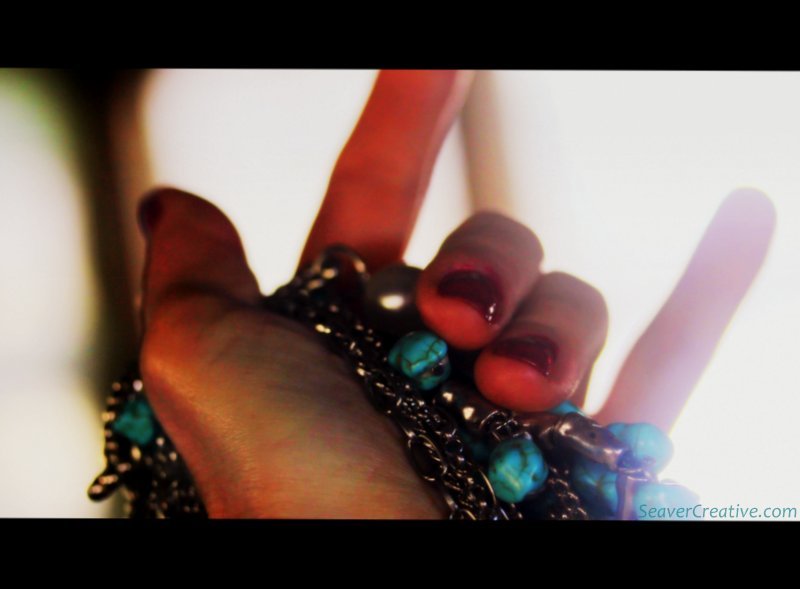 2018
• Live Group Coaching Calls - 2x/mo (with recording in online area if missed)
• Live & Recorded Classes (online and in-person)
• Continuous support and inspiration in private Facebook Group
• Online Course area - Lifetime access
• Connection & support with other mentoring peers like you
• 3- trimesters of content
• 3- months of integration (April, Aug & Dec)
• 3- all day in-person classes during integration months. Coaching, supplies, lunch & snacks included.
• Required Reading List
2019
• Full Year of Soul-aligned group Business Coaching (with recording in online area if missed)
• Soul aligned business creation Course work (live and recorded classes)
• Continuous support in private Facebook Group
• Advanced Energy Healing Techniques, practices & ethics
• TWO- 3-day retreats (one Spring, one Fall): coaching, supplies, meals & snacks and lodging included.
• Resources list for business development
• Website review (with feedback)
• Required Reading List (specific for 2nd year)
• Bonus: Lifetime access to any updated materials
• Bonus: One Group Coaching Call during Integration months
• Bonus: VIP's Customizable Energy Medicine Guide™ (PDF)
• Bonus: 20% off all items in the VIP Online Store (including books on the Required Reading List)
• Bonus: Special discount for Private Sessions for you and your friends and family
• Early Bird Bonus: SIX sessions: 3- 90-mins Private Energy Healing Sessions + 3- 75-mins Alignment Coaching Sessions with ashley ($1,425 value!)
Program Overview
2018 :: 1st trimester (Jan - Mar) :: intuition development
Intuition is the language of the soul. We were born so deeply connected with it and have had many human experiences along the way leaving us disconnected, stressed out and doubting ourselves. During this trimester we rebuild our foundational relationship with our soul by relearning and reconnecting with our intuition. And if you already have a relationship with your intuition, this will continue to strengthen and fine tune it.
We acknowledge the ego/mind as well so we can build upon that. Not only will we be learning about this, but we will be actively practicing and embodying these concepts.
Additionally we cover how to be a steward of energy and identifying and transforming our limiting beliefs that are no longer serving us and align with our soul's truth.
April - In-person all day class
 
2018 :: 2nd trimester (May - July) :: Energy Medicine
Everything is energy. There are several ancient systems that acknowledge the energy systems. In this trimester we explore Energy Medicine and Energy Anatomy: Chakras and Auric Fields and all the information they contain. We also cover areas of the body and various dis-eases. Again, we will be practicing these healing activities and incorporating them into our lives for soul aligned transformation.
August - In-person all day class

2018 :: 3rd trimester (Sept - Nov) :: Soul Goodies
In this trimester we cover all things soul. Soul lessons, soul agreements, what makes up the soul, past lives, mediumship, and so much more! This by far as been the most empowering trimester for mentees. Discovering language for concepts and truths that you have felt within but didn't have language for.
December - In-person all day class
 
2019 :: 2nd year :: advanced techniques
Energy Medicine, Energy Anatomy, healing others and healing yourself, all the amazing things that we'll take to the next level. Allowing your soul to shine through brightly without anything holding it back.
 
2019 :: 2nd year :: soul business coaching
There is the masculine way of doing business, there's the Law of Attraction energy goodness and then there's soul aligned work. This is where you connect deep within your soul, feel it's calling and allow it to share with you what you are meant to do here. With the support shared by me being a channel of your guides, being a seer and tuning into the energies, this is where you can blossom and create a thriving business and life.
"This was a profoundly enlightening experience. The most transformational experience for me was the realization that there are many other people out there just like me: sensitive to the energies that are within us and surround us, that I'm not some kind of 'freak!'
I signed up for Align & Thrive because I was 'sick and tired of being sick and tired,' I felt like I've been searching for so long and I've finally found what I was looking for.
I am now able to set and maintain internal and external boundaries, and stick with them. I'm no longer engaging in self-sabotaging behaviors that kept me stuck in the past.
I absolutely love the classes we hold in-person around the world. I've seen and experienced places, met people, and learned techniques that I never imagined I would have the opportunity to do.
I never expected the depth and breadth of personal growth I've experienced through this program. Living in alignment is my new norm, and wow, am I thriving!
Don't hesitate; jump at the chance to live the life you've always wanted!"
In-Person Classes - 2018
Following the format of the year, we also include these topics for our in-person classes.
These days are also for developing skills, techniques and confidence with solid approaches for those who are ready to step into their healing capabilities and working with others.
April - Intuition Development
• Hands-on healing - appropriate positioning
• Body mechanics for during a session
• Carrying & Setting up a treatment table
• Develop an intentional intro for new clients
August - Energy Medicine
• Connecting with the chakras
• Connecting with Auric Fields
• New techniques for honoring your energy during a session
• New healing techniques for clients
December - Soul Goodies
• Connecting with the soul
• Distance Sessions
• More hands-on healing techniques
• Spirit Communication: Channeling & Mediumship
3-day Retreats - 2019
These are VIP Immersion Retreats where you will receive my full attention to your business creation, development and growth - sprinkled with some advanced energy techniques and fun healing activities.
Imagine receiving your business or program name through a meditation.
Imagine having your soul share what your deepest desires are and me sharing real ways on how that could happen.
Offerings, Structure, Marketing, oh my!
We get clear on your ideal client, you have a business in place and open by the end of the year!
My goal is to get you successfully started in your practice! Yeah, that's right. We just got real.
These will take place in the Spring (March/April) and late Summer/early Fall (August/September) of 2019. Exact dates and locations TBD.
 
What's included:
Lodging (2 nights), meals (Day 1 lunch - Day 3 brunch), snacks, coaching and all supplies are included.
You will only need to cover your: flight/transportation.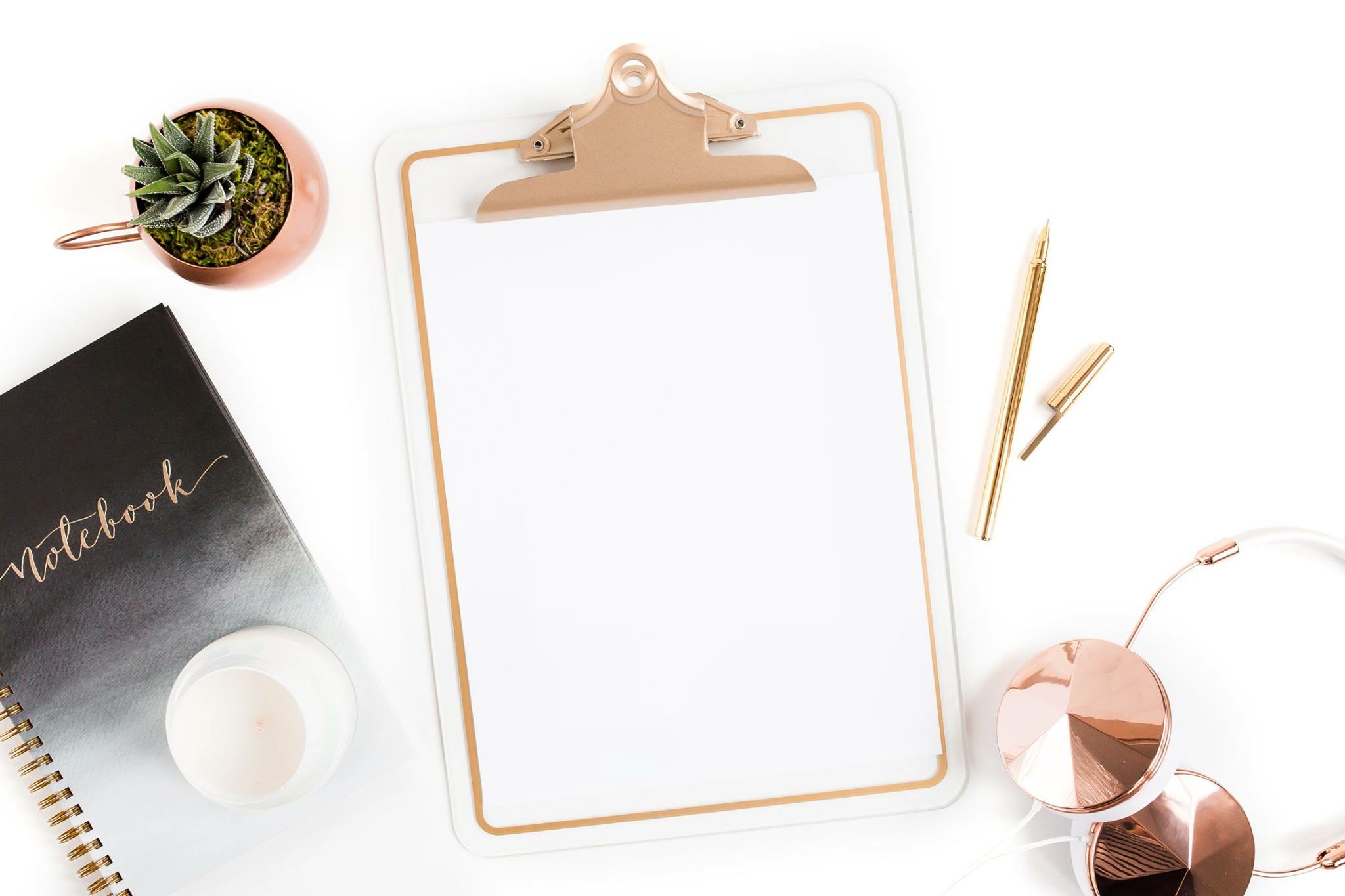 Additional Considerations
We want to make sure this is a successful match for everyone involved and like to be as transparent as possible so you know what you are signing up for. This way the only surprises are good ones.
Below are a few additional considerations when looking at the option of signing up for this program.
Technical Requirements:
Make sure you have a working laptop or computer that has a decent size screen (especially for the ASL group - this way you can see everyone and what they are signing, as we will not have shadow interpreting happening). Please note that a smartphone or tablet is not sufficient for this program.
High-speed internet is a requirement. Plugged into an ethernet cable is highly preferred and encouraged!

Supplies:
You will receive your Required Reading list after registering. Make sure to start gathering the books listed there as we will be reading them over the course of the year.
Journals are always handy and super helpful to the transformation process.
As always, fun colorful pens are a great option as well.
 
Travel:
For 2018
You are responsible for all transportation to/from the 3- In-Person classes in April, August & December.
These classes are 8-hour all-day classes on a Saturday or Sunday. The exact dates and locations will be shared by 1/31/18.
The classes will be hosted in the United States.
In the past these have been held in Denver, Colorado, Miami, Florida, Grand Lake, Colorado (in the Rocky Mountains), and New Orleans, Louisiana.
Provided at the classes: beautiful space, coaching, instruction, supplies and nourishing foods (snacks & lunch).
You are responsible for coordinating and paying for your:
Flights + Transportation
Lodging
For 2019
You will be responsible for getting to/from the 2- 3-day In-Person Retreats in Spring (March/April) and Fall (August/September) 2019. These retreats are 3-days. The exact dates and locations will be determined throughout the program. The retreats will be hosted in the United States or North America (possibly Canada and Mexico).
One of the places we are going to in 2018 is Maui, Hawai'i and the second is still being determined.
Provided at the retreats: beautiful space, soul alignment + business coaching and instruction, supplies, nourishing foods (snacks & meals - Day 1 lunch through Day 3 brunch) and 2-nights lodging.
You are responsible for coordinating and paying for your:
Emotional/Mental/Spiritual support:
This is going to be a magnificent year! And it will also be filled with transformation, healing and soulwork. With that comes growth on every level: physical, mental, emotional and spiritual. And even with the copious amounts of support you will be getting from this group program it's important that you also make sure that you:
Block out the dates and times for the coaching calls and classes (online and in-person), along with time for reading and soulwork.
Ask your family/friends for more support during this time. If you live with others making sure they know these times are for you (distraction-free). If you live by yourself, asking friends and family to check in on you once in a while (to make sure you're not isolating).
If you are seeing practitioners for any kind of health, make sure that you are continuing that work throughout this program. We highly encourage caring for self in every way.
Prepare yourself for traveling three times in 2018: April, August and December for the in-person all-day classes and two times in 2019 (March/April & Sept/Oct) in-person all-day classes and 3-day retreats.. Prep includes emotional and mental preparation and planning financially for flights, transportation and lodging.
Communication Modes
Due to the nature of the content we only conduct Align & Thrive™ in direct communication modes. No interpretation will be provided.
This means that the ASL group will be SIGNING ONLY space at all times.
As with all of our offerings at VIP Holistic Services, you get to choose which communication mode works best for your learning style. We do not have things set up based on identity or status, only preferred communication modes.
On your registration form you will be able to select which communication mode you prefer: Spoken English, ASL or either.
Tuition, Referral Credits & Additional Options
Tuition
Consider this your group business coaching, mentoring and college education all rolled into one!
I myself have invested over $60k in a variety of programs for intuition development, energy medicine mentoring, coaching, business development programs and my college education in Holistic Health.
So first of all, I am thrilled to be able to share with you all that I have learned for just a quarter of the price!
Secondly, I would never ask you to do something that I myself have not already done.

Now, I know there are a variety of other programs out there that cost more just for developing energy healing skills, or have it within 8 weeks. And if those are more up your alley, then do those, Love. But if you want a well-rounded program where you can truly develop your skills over time, learn a variety of techniques, embody the work into your Being AND work on your business development in a spirit-centered way, this is more likely for you.

Here are some industry averages:
Energy Medicine Mentoring: $300/mo x 24 months = $7,200
Group Business coaching: $500/mo x 12 months = $6,000
Online Course - business development: $4,500
Coaching Programs: $2,300
VIP Retreats: $3,000-$10,000/ea x 2 = $6,000 - $20,000
SubTotal of $26,000 - $40,000
And that doesn't even include the Holistic Health College Education: $30,000+
Consider this is your professional development, some college tuition and group business coaching all rolled into one!
For Option 3, we wanted to be able to offer in depth support and skills development for those who are ready to start a soul-aligned business.
You get:
4 hours of live group coaching + healing,
4 hours of class instruction per month
3 - all day classes
12 months of soul aligned business coaching
2 - 3-day retreats
and so much more!
But with this option you get my best energy and attention with continuous access to me (in the Facebook group) and your tuition for Align & Thrive™ - Option 3 is only $400/mo for 24-months! A fraction of the cost of all the others combined!
Registration closes 1/11/2018 at 11:59pm MST.
Referral Credits
We are so thankful that you share with others about Align & Thrive™! For each person who signs up for Option 3 and puts your name down on their registration form, you will receive $100!
This can be cash (through PayPal) or applied and credited to your own Tuition!
Comparing options for the program
This saves you $1,800 compared to if you were to do each of the Options separately.
Option 1 - $250/mo x 12 mos = $3,000
Option 1b* - $100/mo x 12 mos = $1,200
Option 3 - $600/mo x 12 mos = $7,200
Total = $11,400
And it saves you $1,200 compared to if you were to do Options 2 & 3 separately:
Option 2 - $300/mo x 12 mos = 3,600
Option 3 separately - $600/mo x 12 mos = $7,200
Total = $10,800

*Option 1b refers to choosing Option 1 the first year, then wanting to continue and do the in-person classes the next year
Still have some questions, or not sure if this is the most aligned Option for you?
Let's connect!